Are You Health Focused With The Desire To Take Control Of Your Own Healthcare While Safe Guarding Your Financial Well Being?
More than a better Health Plan, a Genuine HEALTHY CARE STRATEGY...
Empowering Patients and Freeing Doctors to Innovate.


Free to Choose Healthcare!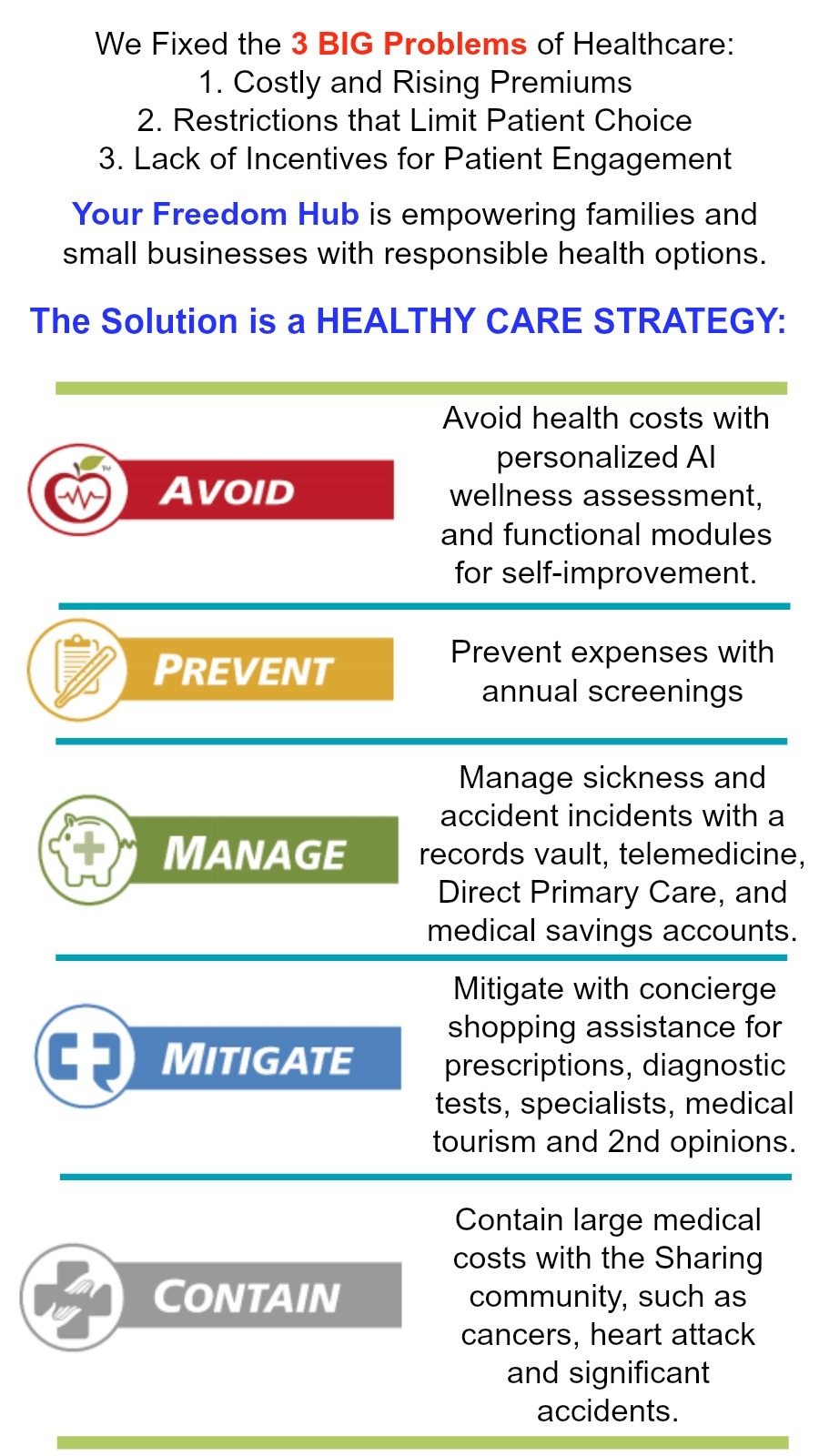 Already know the plan you want? Click to schedule or call to enroll now
Click To Schedule An Appointment With Charles
Enroll now by calling Healthy Care Specialist Charles Frohman (202) 258-8027
Wondering What The Best Plan Is For You?
Health Excellence Plus Plan Options
** This is NOT insurance. Most Medical Cost Sharing Plans are ACA compliant.